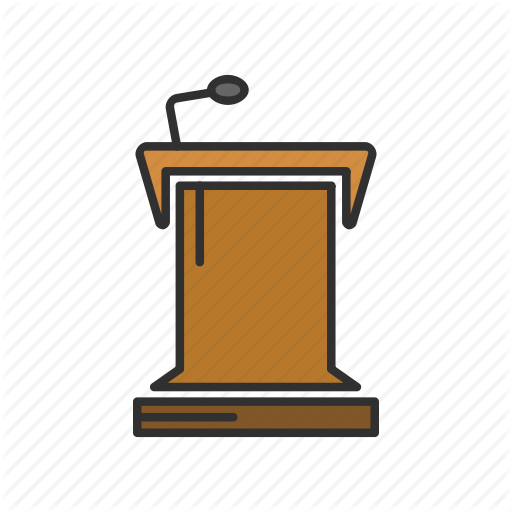 Paper Service
4th October 2020

Call to Worship:

The Lord's love never fails those;

who listen to his voice
who remember his commandments and obey him.

HYMN 63 All my hope in God is founded.

Prayer:

Almighty and eternal God,
who sits upon the heavenly throne,
at whose command the universe was formed and light appeared,
we bow before you in awe and adoration.

With the whole company of your people on earth
and in heaven,
we join in praising you for all that you done
and for all that you are;
through Jesus Christ our Lord.

O God most high,
we acknowledge your commandments,
we have tried to keep them,
but have failed.
We have heard your voice,
but paid little attention.
We have seen the path of duty,
but have not followed it.

We have done wrong many times
and in many ways and are deeply sorry.
Our hearts condemn us,
but with you, O Lord,
pity and pardon can be found.

Merciful Father,
forgive all our sins,
free us from them
and raise us to new life in Jesus Christ

And now the prayer that Jesus taught:-

The Lord's Prayer


Our Father who art in Heaven

Hallowed be thy name…………..

……..for ever and ever AMEN

Reading:- Matthew21:v 33-46

Reflection

In the reading today, is a story of tenant farmers in a vineyard, who wished to keep all the proceeds for themselves, with out sharing with the land owner.

God is generous in his giving, but this parable of Jesus is a warning that

if we mishandle our gifts they can be given to others. Likewise if we do not recognise gifts that others have but, do not let them use their gifts, we too can be acting like those tenants. For God in his mercy and judgement wants to give them a chance that we are ignoring.
In every society, or organisation, the success depends on the talents of those who are in it. The more that these talents are used the more successful the organisation. Today's church is like this, it's objective is to bring the word of God to the world, this is needed today's world more than ever. We need to muster all the talent available in order to achieve this. It can not be done by just one or two persons alone, it needs the gifts and talents of every one combined. By the same token we must be willing to let those with gifts use them. Keeping the action to ones self is like the actions of the vineyard tenants keeping the proceeds of the vin yard to themselves.
Let us be generous both in our giving of our own talents and not be afraid of using the talents of others.

Prayers of Intercession

Let us approach our Father in humility,
as we bring to his restoring love for our concerns
for the church and the world;

Lord,
we commend to your everlasting love and care,
all who have died, and may they find peace and comfort with you.

Lord,
we bring to you the wounds and hurts of our own lives;
and of our families;
all unresolved tensions and sorrows,
all reunions, joys and healing;
bless and renew our lives with your living presence.

Lord,

we bring before you in this time of pandemic, all in pain and distress;
the mentally and physically handicapped
and all whom society prefers to ignore;
may your love nourish and heal
accept and restore.

Lord,

we commend to your everlasting love and care,
all who have died, and may they find peace and comfort with you.

Lord,

we bring before you,
those named in our weekly Prayer Sheet,
and those concerns known only to ourselves.

With great joy in our hearts,
we offer you thanks and praise
for all your gifts and blessings you lavish on us;
may we proclaim our thankfulness
by the way we lead our lives.

Merciful Father,
accept these prayers
for the sake of your son
our saviour Jesus Christ, AMEN.

HYMN 625 God of freedom, God of justice.

May God give us the Grace,
to become the people he has called us to be,
and that we may live and work
to his praise and glory.
And may the blessing of the Father,Son,
and Holy Spirit be with us all now and ever more. AMEN




if you have a copy of Rejoice and Sing, open at the appropriate Hymn and read the words

To return to Notice Board click Here
To return to Notice Board click Here
CALL TO WORSHIP
Sing to the Lord, for he has blessed us so much.
Psalm 13
HYMN No 564 Praise to the Lord.
Let us pray
Almighty and everlasting God, maker of Heaven and Earth,
we are glad to come and worship you,
glad to stand in your presence
and give you the honour due to your name.
You are greater than our highest thoughts,
mightier than we can comprehend.
So we come before you,
acknowledging your greatness,
marvelling in your power,
rejoicing in your love,
to celebrate your blessings,
and praise you for all the mercy,
you have shown to us,
throughout our lives.
Accept our of praise,
and words of prayer,
the thoughts of our hearts,
and this act of worship.
Teach us more of all that you have done
and will continue to do,
and help us to show sincerity of what we offer now
by the way we live our lives
tomorrow and the days beyond.
For praise and honour,
thanksgiving and worship
are yours by right.
Loving God,
we have sometimes lost sight
of your great love,
we have been forgetful of you
greeting some days with indifference
even reluctance,
instead of welcoming you as a gift.
We have failed to count your blessings
or appreciate how fortunate we really are.
We know we have failed you in much that we do.
Lord forgive us our sins,
and remember them no more.
Visit us with your healing power and redeeming love.
For the sake of your son our saviour, Jesus Christ
and now the prayer that Jesus taught:-
The Lord's Prayer
Our Father who art in Heaven
Hallowed be thy name….
…….For thine is the Kingdom
The power and the glory
for ever and ever
AMEN
READINGS Job 1: v 6-13 & Matthew 13: v24-30 and 36-43
Reflection
In our Old Testament reading this morning, Job who as an Arab sheik and a wealthy man, was tested by Satan who was convinced that Job would lose faith in God.
He was tested to the limit, and refusing to blame God for his misfortune, bows down and worships him.
The eventual story, after many mishaps, has a happy ending, because as a reward for his loyalty and patience, God restores his health and doubles his former wealth.
In our world to day, tragedies happen, horrific accidents devastate lives and families.
Tyrants and bullies force their own plans on people and crush opposition, and they seem to get away with it. As we have seen in Zimbabwe and many other places around the Globe. The most frequent question asked of both Christian and other faith leaders is:- ' Why does God let this happen?', 'Why doesn't he do something about it?'
Sensitive souls ask, again and again, why is God apparently silent? Why doesn't he step in and stop it?
The parable of the farmer sowing seeds, in the reading from Matthew, whilst not directly answering it, does give us a clue that God's sovereign rule over the world is not such a simple and straight forward thing as people imagine.
In the parable, a farmer prepares his ground and sows his seed. During the night, some enemy of his comes and sows weeds amongst the crop, the farm hands want the farmer to pull up the weeds mixed in with the crop. He tells them not to, since this would cause damage to the good crop, whilst they are doing it. Instead he tells them to wait until harvest time, then it is easier to separate the weeds from the crop.
The clue, from the parable is about patience, it is about waiting; and waiting is what we all find difficult. The farmer waits until harvest time. Not only the farmer, but also the birds wait until a mustard seed grows into a large bush. The baker waits until the leaven spreads through the dough until the loaf is mysteriously leavened. And that is what God's kingdom is like.
If we ask God to act on special occasions, do you really suppose that he could do that simply when we want him to, and then back off for the rest of time. Thankfully, God holds his love for us as paramount in all his dealings with us, as the life and death of Jesus clearly shows. In Jesus' parable of the wheat and the weeds, we have a tender picture of God's loving forbearance, tempering his justice. Let us be patient and put all our trust in God.
Now a short prayer,
Prayers of Intercession:
Lord our God,
as we join the unending cycle of prayer on our planet,
turning through time and space,
we rejoice in your upholding,
your mercy and forgiveness.
In our small mindedness
we ask your in breathing,
so that we learn to look with your vision
and act with your compassion.
Lord, be present at all meetings and negotiations,
were feelings run high,
and many lives are profoundly affected
by the decisions made.
We pray for real communication
which listen to needs
and appreciate difficulties,
so that we may live on this earth together
in harmony and peace.
Father, we pray both for this neighbourhood and the wider neighbourhood, and the particular problems it has;
for other communities split apart by conflict
or crushed by tragedy;
We pray for those involved with court proceedings;
may our judicial system uphold your principle
of justice with mercy.
Father, we pray for those who have a raw deal in this life;
for those with current and on going health problems,
and all who are caught up in war and deprivation.
we pray for a just and realistic sharing of our resources
and courage,
and the support and healing of for all who suffer.
Father, we pray for those who have died,
both naturally and tragically,
we ask for your mercy on them
and thank you for all their acts of goodness and love.
In the quietness of our hearts, Father,
we bring before you
those concerns known only to ourselves.
Lord our God,
in all events and phases of our live
we give you thanks
for your steadfast and unchanging love
which sustains and directs us.
Merciful Father,
accept these prayers
for the sake of your son,
our saviour Jesus Christ. AMEN
HYMN No 178 Go forth and tell.
BLESSING:
Let us go out into the world
in peace,
and with patience,
love and to serve the Lord;
And the Blessing of God Almighty
the Father , Son, and the Holy Spirit
be with you always. AMEN