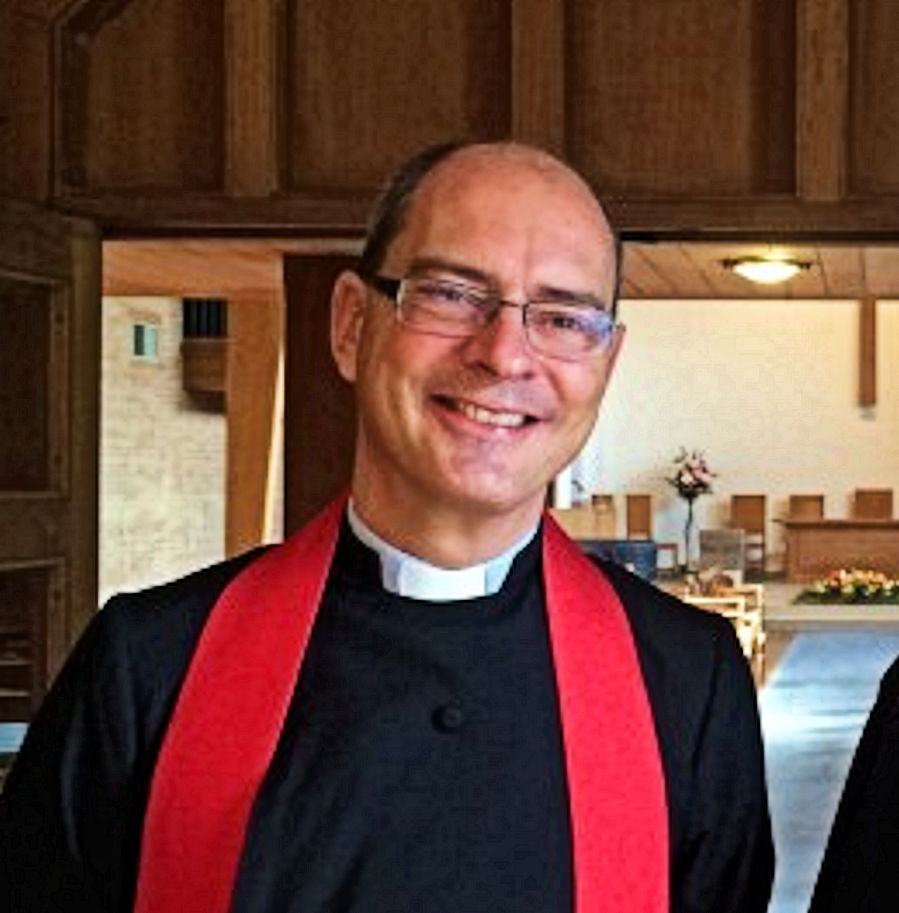 Companions on the Way
Time, I thought, for a picture (below)! This is entitled "The Disciples see Christ Walking on the Water." It was painted in 1907 by Henry Ossawa Tanner (1859‐1937). Tanner was the first African‐American painter to gain international acclaim, including exhibitions in Paris. His father, Benjamin, was a bishop in the African Methodist Episcopal Church (the first independent black denomination in the US). Sarah, his mother, was born into slavery in Virginia and escaped north thanks to the Underground Railway. Tanner sees the disciples fearful and wondering in their little boat upon a big sea. Moonlight cloaks the water. And, indistinct yet powerfully present, Jesus comes towards them. The story comes in John 6: 16‐21 (with slightly different versions in Matthew 14 and Mark 6 ‐ Peter joins Jesus, briefly, before sinking!). It is a mysterious encounter. I think story and painting say much about our journey together with Christ as 2021 begins. The future is hazy to us. Our little boat of faith and fellowship may seem small and fragile upon a vast sea of uncertainty. But Christ comes amongst us, to us and with us. We are God's beloved children; never forsaken, nor becalmed, nor betrayed. Together, into the unknown, we sail with high hopes, deep faith, profound love.
Yours in Christ, Neil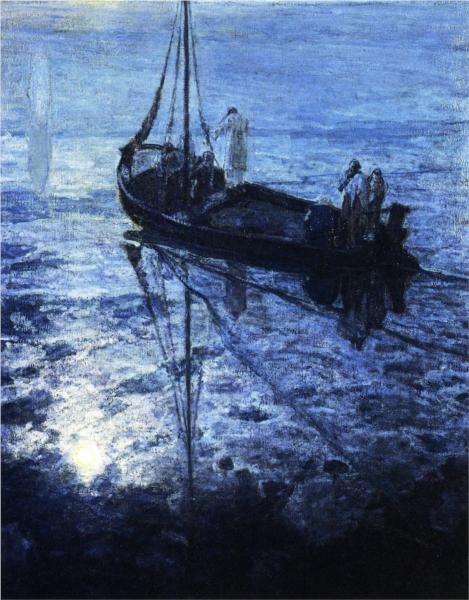 PUBLIC DOMAIN IMAGE:
https://www.wikiart.org/en/
henry-ossawa-tanner/
thedisciples-see-christ-
walking-on-the-water-1907
A Prayer
We set sail with you, or think we do.
And then we worry,
Lord, that you are not even in our boat!
The waters threaten us with depths we cannot see.
So much to unnerve us and to wreck us.
This day, this week, let us know you coming close.
Walk onto our stage. Save us! Amen
Amen
.
to contact Neil: ministertthurc@gmail.com or 07888 099 781 (mobile)
To Return Click
Here